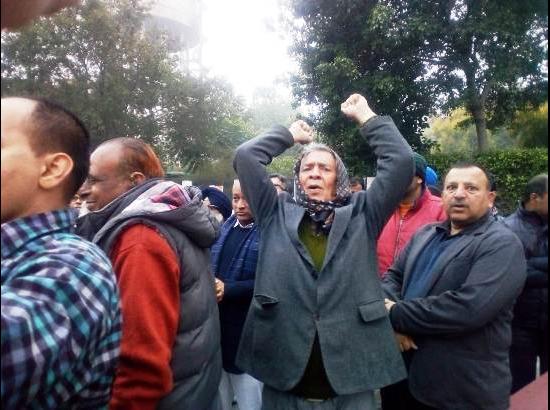 Ferozepur February 17, 2019:  The people from all class have come united in condemning the terror attack on CRPF personnel in Pulwama, in one voice.
The deadliest terror attacks in Kashmir on a CRPF convoy of 70 vehicles targeted by a Jaishe-e-Mohammaed suicide bomber, resulting in the death of 40 jawans, has been condemned by one and all,  not only at the national or international level rather in a small border town like Ferozepur.
The Jaish suicide bomber, identified as Adil Ahmad Dar, rammed an SUV laden with over 3000 kg of explosives into the CRPF bus carrying about 40 personnel.
There had been protesting march, burning of Pak flags, shouting slogans – Pakistan Murdabad-Indian Jawans Zindabad, candle march, condolence meetings, paying floral tributes condemning the attack in strong messages.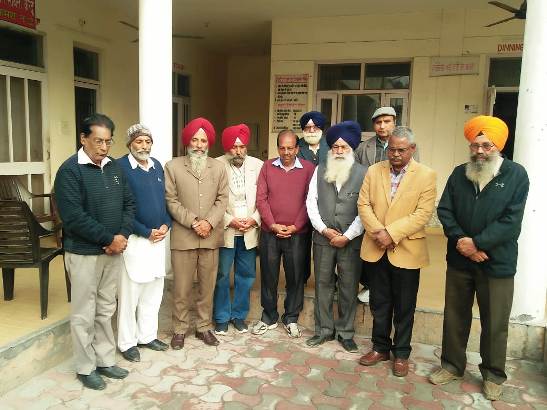 Holding a condolence meeting to pay tributes to the departed soul for the sake of the country, Inder Singh Gogia, President, NGOs Coordination Society, and Diwan Chand Sukhija, President, Streamline Welfare Society, Sat Pal Khera, President, Senior Citizens Forum, in their separate meetings, passed a resolution condemning the attack at Pulwana. They said, the heinous act of terrorism by attacking Indian police convey, cannot be justified on any ground.
A one-minute silence was also observed praying to grant peace to the departed souls and rest in praise.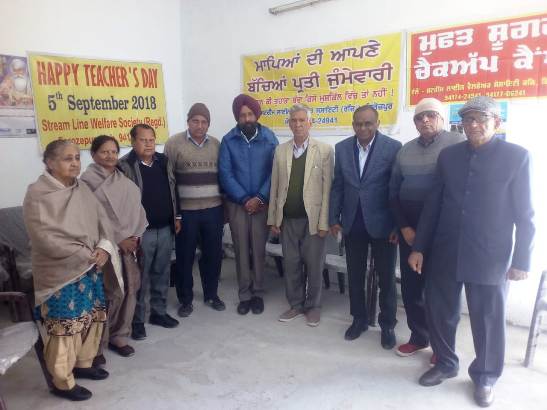 Balwinder Singh, General Secretary, Kamlesh Vohra, Finance Secretary and members Alvi Bhatti, Sukhdev Singh Khalsa, Sunder Lal, Press Secretary Ranjit Singh, Jagjit Singh, Arun Grover, Suraj Parkash, A.C.Chawla, Ramesh Bajaj, D.R.Goyal, Harchand Singh, Ashok Kumar, Krishan Chander, Satpal Chugh, Pushp Lata, were also present in the meeting.
Earlier, all local residents under various banners of social organizations, political parties have also condemned the attack on CRPF jawans.