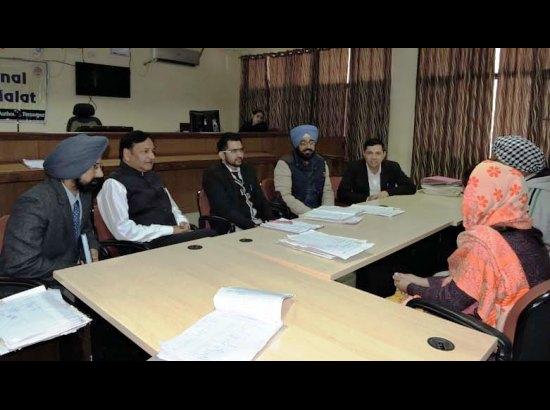 Ferozepur, December 8, 2018:  As many as 227 cases were settled in National Lok Adalat today by 12 Benches in Ferozepur and  2 Benches each in Zira and Guruharsahai.
In all 874 cases were presented, out of which 227 were settled with an award of Rs.4,42,32,732.
Giving this information, SK Aggarwal, District and Sessions Judge said, Out of 1749 pre-litigation cases, 217 cases were settled with an award of Rs.75,86,910. With this, out of 4101 cases in pre-Lok Adalat, 3741 were settled with an award of Rs.1,45,76,266.
He said, there is no appeal against the cases settled in Lok Adalats.  While there is speedy justice to people in Lok Adalats, it also brings harmony among the parties besides saving time and money.
In addition, the cases are also amicably settled in Mediation Centre so that mutual love is maintained.