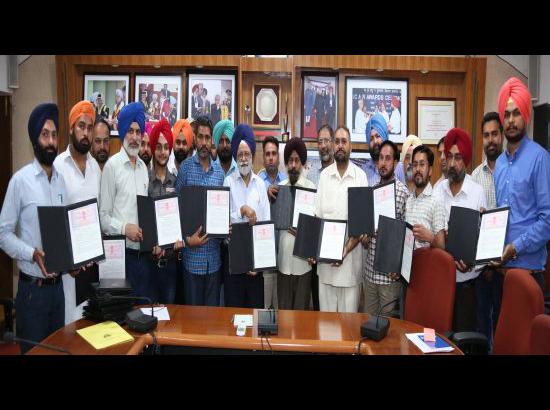 Ludhiana, April 16, 2018  (By SK.Vyas) : Punjab Agricultural University (PAU), Ludhiana, has entered into agreement with 10 farm machinery manufacturers of the state for commercialization of 'PAU Super Straw Management System' technology.
From Patiala, Vikas Agro Industries, J.S. Agro Industries, Vashan Agriculture Works, Krishna Agro Industries, S&S Vishal Agriculture Industry, Dev Agro Industries, Pritam Engg Works, M.S. Agro Industries, Shaktiman Agro Industries and P.B. National Agriculture Works from Faridkot signed the MoA on behalf of their respective organizations, while Dr Navtej Singh Bains, Director Research, PAU, signed the pact on behalf of the university, in the presence of the Vice Chancellor, Dr B.S. Dhillon.
Dr Manjeet Singh, Head, Department of Farm Machinery and Power Engineering informed that the "PAU Super SMS" attachment is becoming popular with a large number of farmers because of its use with combine harvesters for cutting, chopping and uniformly spreading loose straw while harvesting paddy. Dr. Ashok Kumar, Additional Director of Research, and Dr Gursahib Singh were present on the occasion.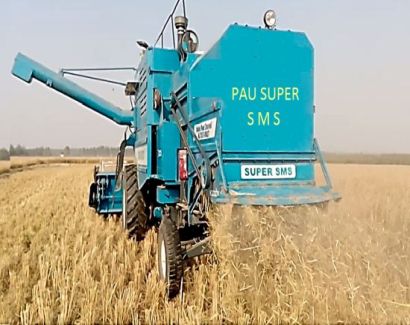 Adjunct Professor, Technology Marketing and IPR Cell, Dr S.S. Chahal informed that till date PAU has signed 78 MoAs with various companies/firms for commercialization of PAU Super SMS Technology